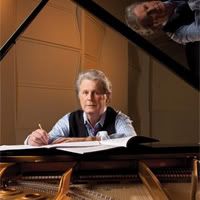 Here's the first excerpt from Brian's forthcoming "
Reimagines Gershwin
" album, a song called "
The Like In I Love You
" (based on the yet-unreleased 1924 composition "
Will You Remember Me
"). You can definitely tell Brian's added his own twist to Gershwin's tune, but in my opinion, the most remarkable thing is Brian's voice, which seems to be in top shape!
Here's the song as a 160k mp3, directly ripped from Brian's website. Buy the album when it comes out!
Megaupload:
click here

Rapidshare:
click here