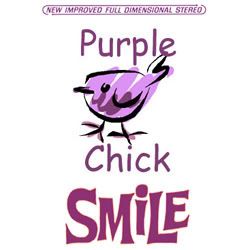 So here it is, the "Cadillac" of SMiLEs... And it is very good indeed. I only have one regret: on some tracks, they've used excerpts from BWPS 2004... Listening to this today made me want to do a better SMiLE mix than the first one I made. I'll try to complete it during July and August, stay tuned! But for now, enjoy this SMiLE mix.
In order to be downloaded (and uploaded!!!) easily, the tracks are "only" high-quality 160 kbps MP3s, converted from FLAC files. Complete artwork is included in high resolution!
Links:
1
/
2
/
3
/
4
/
5
/
6
/
7
/
8
Reupload note: I'll be reuploading the FLAC version as well, so if you're into lossless stuff, you might as well wait for that one.