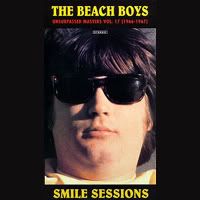 Vol. 17 of the Unsurpassed Masters set is dedicated to what is probably the most famous unreleased album of all time: "
SMiLE
", by Brian Wilson and his Beach Boys! This might not be the best "
SMiLE
" boot out there (this is debatable) but still, it's a must-have! As usual, artwork is included in the .rar files.
CD1:
1
/
2
/
3
CD2:
1
/
2
/
3
/
4

CD3:
1
/
2
/
3