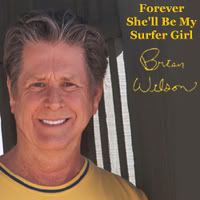 After "
Midnight's Another Day
", here's a second preview of Brian's new solo work, "
That Lucky Old Sun (A Narrative)
".
Although not as good as "
MAD
", "
Forever She'll Be My Surfer Girl
" is a cute piece of nostalgia with typical Brian-esque changes! And the song actually manages to be nostalgic without being cheesy... Not an easy thing to do.
This was recorded directly from Brian's website and is available as a 256k mp3! Enjoy ;)
Links:
1
/
2
/
3
/
4