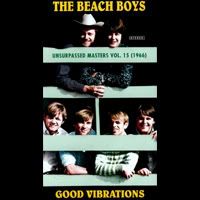 "
Good Vibrations
" by the Beach Boys deserved a special boxset - and here it is: U.M. Vol. 15! Considered by many to be one of the best songs (if not the best one) of the 20th century, "
Good Vibrations
" was recorded over a period of 6 months, in 4 different studios. What you'll hear on this 3-CD set are outtakes, alternate sections, and a few vocal takes. This set is interesting to hear at least once, and it's nice to have it around if you want to make your own "
(insert 2-digit value) minute Good Vibrations mix
". Artwork is included in each .rar file!
CD1:
1
/
2
/
3
/
4
CD2:
1
/
2
/
3
/
4
CD3:
1
/
2
/
3
/
4