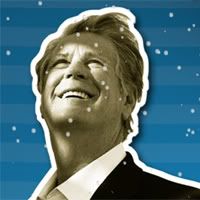 Sorry for the lack of updates - my studies just don't leave me enough time. But I'll be back some day to share the rest of my collection with you, I promise! ;)
Anyway, here's "
The Christmas Song
" from BW's website, so you don't need to record it.
Before you start complaining about the "crappy" (128k) quality, let me say that I didn't record it - I grabbed it directly from BW's website. The thing you hear on his site
is
a 128k mp3!
Here's the link:
http://www.sendspace.com/file/xxgy2a

Enjoy, and merry Christmas to you and your families! :D